Where do you get a good coffee before 6am in the Illawarra?
Our top Illawarra coffee spots for the early riser:
OUT OF THE HOUSE BEFORE 6AM?
The Illawarra is home to a large number of shift workers, tradespeople and Sydney commuters. For those of us who are on our way to work long before the sun is up, the struggle is real, when it comes to grabbing a good brew on our way. It's only the most committed baristas who are willing to have their coffee machines ready to get to work as such an ungodly hour, but for that, we thank them.
We've scoured the Illawarra to find some of these dedicated cafes who open their doors before 6am in order for you to get your early morning caffeine fix. We aren't all morning people, despite what our work schedule demands from us, so be sure to be extra nice to these gracious givers of the good stuff next time you're their first customer of the day. Check out our top picks, from the Northern Illawarra suburbs to south of the Windang Bridge.
Wollongong City Patisserie
Shop 2, 39 Bethlehem St
Cringila 2502 NSW
Cringila isn't just the secret home of the Illawarra's best burek – it's also a sneaky spot to get yourself an excellent cup of coffee as early as 5am! You can also grab some delicious lebanese pastries for your breaky on the run!
Xavier's Place
Fairy Meadow
Shop 4/19-21 Princes Hwy,
Fairy Meadow 2519 NSW
Conveniently located on the highway, you don't need to detour to get your caffeine fix on the way to work. Serving Whitehorse Coffee from the Sutherland Shire, Xavier's Place will have you sorted from 5:30am on weekdays.
Oh Dang! Espresso,
Windang
2/314 Windang Rd,
Windang 2528 NSW
Serving up Whitehorse Coffee and some mean looking breakfast burgers, Oh Dang are ready to greet you with a massive smile to start your day. It's a no brainer if you're heading north, with parking spots usually available right out the front.
Open from 5:30am.
FinBox Supply Co
THIRROUL
269 Lawrence Hargrave Dr,
Thirroul 2515 NSW
Finbox is the love child of a surf shop and a cafe. Conveniently located in the northern end of Thirroul, it's the perfect spot to pull up out the front for a takeaway coffee as you pass through the main stretch or to grab a cup of the good stuff to take with your while you check the surf. The crew at Finbox start serving from 5:30am to ensure you have an amazing start to the day.
Two Doors Up,
Fairy Meadow
Shop 1/31 Princes Hwy,
Fairy Meadow 2519 NSW
And the bragging rights go to…
the winners of local radio station 96.5 Wave FM's Best Coffee in the Illawarra!
You'll also find some hearty breakfast options, regardless of whether savoury or sweet is your thing. Two Doors Up open from 5:30am weekdays.
Kombi Coffee Co.
Dapto
100 Moombara St,
Dapto 2530 NSW
Not far from Dapto Mall, you'll spot a yellow and white 1976 Kombi camper. Get a little closer, you'll smell the sweet aroma of freshly ground coffee beans and see a big smile ready to greet you.
These Foragers Markets regulars have their doors (or should I say, rear door) open from 5:30am – 8:30am Tuesdays, Wednesdays and Fridays.
Country Grocer Cafe,
Unanderra
1/130 Princes Hwy,
Unanderra 2526 NSW
The warm and friendly staff here will make you feel like a regular from the first visit. Country Grocer is so much more than a fruit shop and deli – the cafe serves up excellent food and the coffee machine is purring from 5:30am.
There's also a stack of "grab and go" options in the fridges, so why not sort your lunchbox out while you're there?
The Happy Barista,
Wollongong
172-174 Keira St,
Wollongong 2500 NSW
Tip: When other great baristas recommend the coffee somewhere, its' bound to be good! That's how I found out about The Happy Barista. Blink and you'd miss this hole in the wall, but it's so worth keeping an eye out for! True to their namesake, the staff here are full of smiles and even offer an app for pre-ordering your cuppa, so you can grab it on the run.
High quality coffee served from 5:45am. That's gotta make you happy!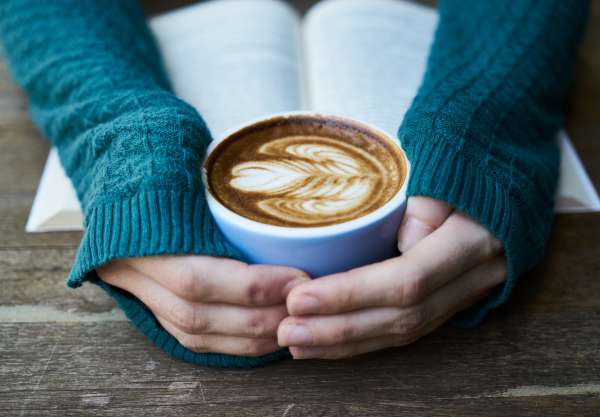 Got a recommendation for us?
If you know of a great Illawarra business serving up quality coffee for the early birds, let us know. We'd love to expand our list!