Where do you get a good coffee before 6am in the Illawarra?
Our top Illawarra coffee spots for the early riser:
OUT OF THE HOUSE BEFORE 6AM?
The Illawarra is home to a large number of shift workers, tradespeople and Sydney commuters. For those of us who are on our way to work long before the sun is up, the struggle is real, when it comes to grabbing a good brew on our way. It's only the most committed baristas who are willing to have their coffee machines ready to get to work as such an ungodly hour, but for that, we thank them.
We've scoured the Illawarra to find some of these dedicated cafes who open their doors before 6am in order for you to get your early morning caffeine fix. We aren't all morning people, despite what our work schedule demands from us, so be sure to be extra nice to these gracious givers of the good stuff next time you're their first customer of the day. Check out our top picks, from the Northern Illawarra suburbs to south of the Windang Bridge.
Seafoam Cafe, Thirroul
6 Railway Pde,
Thirroul 2515 NSW
This surf inspired cafe is conveniently located near the train station for the Sydney commuter. The food counter is ridiculously tempting, with savoury pastries and sweets freshly baked in store.
These legends are open from 5:15am weekdays to get you set for the long ride up the coast.
Finbox Boardstore, Thirroul
269 Lawrence Hargrave Dr,
Thirroul 2515 NSW
Finbox is a funky surf shop and cafe located right in the heart of Thirroul's main strip. The friendly team in store proudly serve Whitehorse Coffee roasted nearby in the Sutherland Shire and sell freshly baked goods from Millers Local Bakehouse in Wollongong.
Surfers like getting up early, right? Finbox is open from 5:30am weekdays.
Flat White with One
Russell Vale
648 Princes Hwy,
Russell Vale 2517 NSW
Start your day off with a dose of positive energy by grabbing a brew from Flat White with One. From the super friendly staff, the wholesome food that is so obviously made with love to the beautiful Miss Roxy who will give you a happy wag of her tail when you arrive, this place is brimming with good vibes.
The owner, Kelly, has a passion for sustainability and keeps a supply of reusable Frank Green coffee cups on hand that you can borrow if you forget yours.
Kelly opens up at 5am on weekdays to see you starting your day off the right way.
Yarnsy's Cafe,
Tarrawanna
2/81 Meadow St,
Tarrawanna 2518 NSW
Yarnsy's is one of those little gems that you don't realise is there until someone tells you about it. The staff are enthusiastic and relaxed and the Toby's Estate coffee is reliably good.
Bring your reusable cup to get a 50c discount on your coffee as part of the Responsible Cafes movement.
The crew at Yarnsy's Cafe have your morning coffee taken care of from 5am on weekdays. Legends.
Two Doors Up,
Fairy Meadow
Shop 1/31 Princes Hwy,
Fairy Meadow 2519 NSW
Looking for a hearty breakfast with your morning coffee? Two Doors Up have got you covered. From egg and bacon filled croissants to freshly made pide, these guys have got plenty to tempt you on the menu.
Open from 5am weekdays, Two Doors Up are giving you plenty of time to grab a coffee on the go.
il Pozzo Cafe,
North Wollongong
20 Porter St,
North Wollongong 2500 NSW
Situated directly across from North Wollongong train station, and with 1 hour parking available, it's an easy stop to grab your early morning coffee fix. The friendly team at il Pozzo have made an effort to create delicious vegan options and the coffee is highly recommended.
Great customer service and affordable pricing available as early as 5:30am weekdays.
Station Square Brewers,
Wollongong
1 Railway Station Square,
Wollongong 2500 NSW
The warm and friendly staff here will make you feel like a regular from the first visit. Excellent coffee and a variety of specialty milk options for the lactose intolerant, paleo, vegan or other dietary specific customers out there!
Station Square Brewers are right opposite the train station, near the multi-storey carpark and are open from 5:30am so you can kick your work day off with a great coffee.
The Happy Barista,
Wollongong
172-174 Keira St,
Wollongong 2500 NSW
Tip: When other great baristas recommend the coffee somewhere, its' bound to be good! That's how I found out about The Happy Barista. This Espresso Bar has a passion for great coffee and owner Frank will not disappoint. True to their namesake, the staff here are full of smiles and even offer an app for pre-ordering your cuppa, so you can grab it on the run.
High quality coffee served from 5am. That's gotta make you happy!
Oh Dang! Espresso,
Windang
2/314 Windang Rd,
Windang 2528 NSW
This newish coffee establishment in Windang is getting itself a reputation…and for all the right reasons. Serving up Whitehorse Coffee and some mean looking breakfast burgers, Oh Dang are ready to greet you with a massive smile to start your day.
Open from 5:30am? Better than Lego.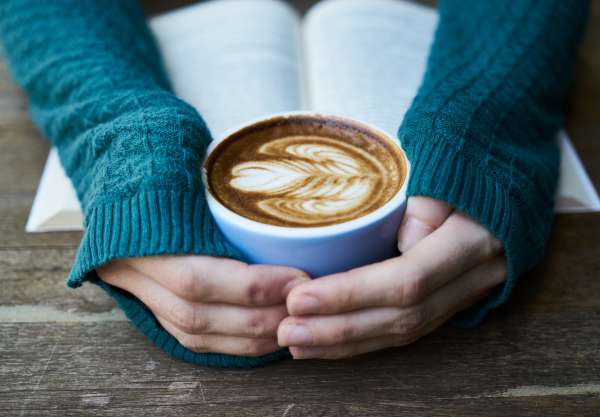 Got a recommendation for us?
If you know of a great Illawarra business serving up quality coffee for the early birds, let us know. We'd love to expand our list!